Paper Mario Color Splash; Rescue V Squad Trailer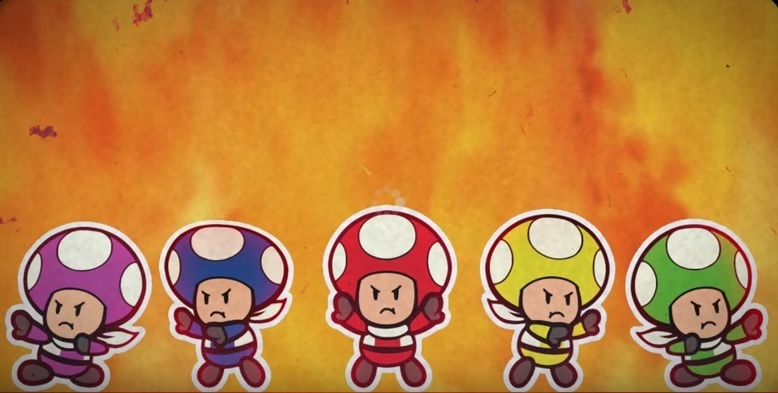 Wait? Paper Mario Color Splash has original characters now?
Apparently so. Especially in this new trailer about the Rescue V Squad:
It's interesting, especially compared to the rest of the game. For one thing, we have Toad characters with unique appearances and personalities. Again, that's not much. After all, Thousand Year Door and the original has hundreds of unique characters. Heck, even Super Paper Mario had quite a few original ones (like Bleck's crew).
But it's better than most of the trailers for this game. It shows that there's some tiny amount of effort that's been put into the game's localisation. The idea has already been better executed by the Koopa Bros in the original, but you still have to give Intelligent Systems kudos for going one tiny step further than Sticker Star ever did.
Let's hope the rest of the game follows suit, and that these aren't the only 'unique' characters in the game. This is only episode 1 after all, so the potential is there. It won't be up to Thousand Year Door standards, but it could at least beat those other games. You know, Sticker Star and Paper Jam.
So what do you think of the Rescue V Squad? Do they make Paper Mario Color Splash any more interesting?