Nintendo moving on from Game Boy games on 3DS Virtual Console
Know of a Game Boy that's not on the 3DS Virtual Console game yet needs to be brought back?  Well if so, it seems like there's bad news ahead.  When asked about the possibility of their Tail Gator title being released on the 3DS Virtual Console, Natsume Inc said that Nintendo has moved on from Game Boy games and that anything by them that's not on there won't be coming in the foreseeable future.  Here's the tweet where this is mentioned:
@MegaFlare0 Nintendo have moved on from Game Boy games. If it's a Natsume game not out now, it's not coming.

— Natsume Inc. (@Natsume_Inc) October 8, 2015
So what does this mean? Well first up, it means anything by Natsume from the Game Boy, Game Boy Color, NES or SNES era (that isn't already out) isn't going to be released on the Virtual Console. That's bad news for anyone who grew up with any of their games.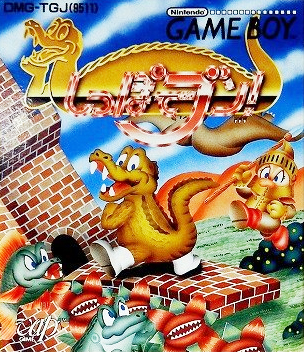 Above: Apparently not coming to 3DS Virtual Console
Secondly, it hints that Nintendo themselves might not be interested in releasing any more Game Boy games on the 3DS Virtual Console, and that anything not already there is pretty as good as gone. That's bad news for anyone who has a Game Boy favourite or two that's not as mainstream as the Super Mario Lands and Link's Awakenings of the world. There's also talk that this is because of money, and that the 3DS VC simply isn't making enough cash to be worth it to Nintendo or third parties (what with the costs for rerating games and stuff).
But what do you think? Are you disappointed by this? And is it only Natsume Inc's games that aren't coming to 3DS VC, or Game Boy games in general?
Source:
Nintendo moving on from Game Boy Virtual Console Releases on 3DS – GoNintendo