Nintendo is Participating in this year's Extra Life Gaming Marathon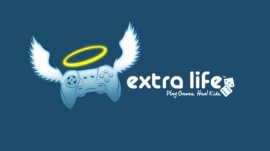 It's a 24 hour gaming marathon where the money raised goes towards helping Children's Miracle Network hospitals, and it's raised over $14 million for such causes since it started in 2010.
And this year, Nintendo is apparently fielding a team for the event.  The event takes place on November 7th, and the page for Nintendo's team on the official event site can be found here:
http://www.extra-life.org/index.cfm?fuseaction=donorDrive.team&teamID=24803
So that's something to admire from Nintendo, they're willing to take part in charitable events like this and raise money for the people that need it most.  Either way, we'd recommend you help out and donate some money if possible, since everyone should support causes like this regardless of who's taking part.
Source:
Nintendo is Participating in this year's Extra Life Gaming Marathon – Gamnesia