Nintendo Power Issues Removed from Archive.org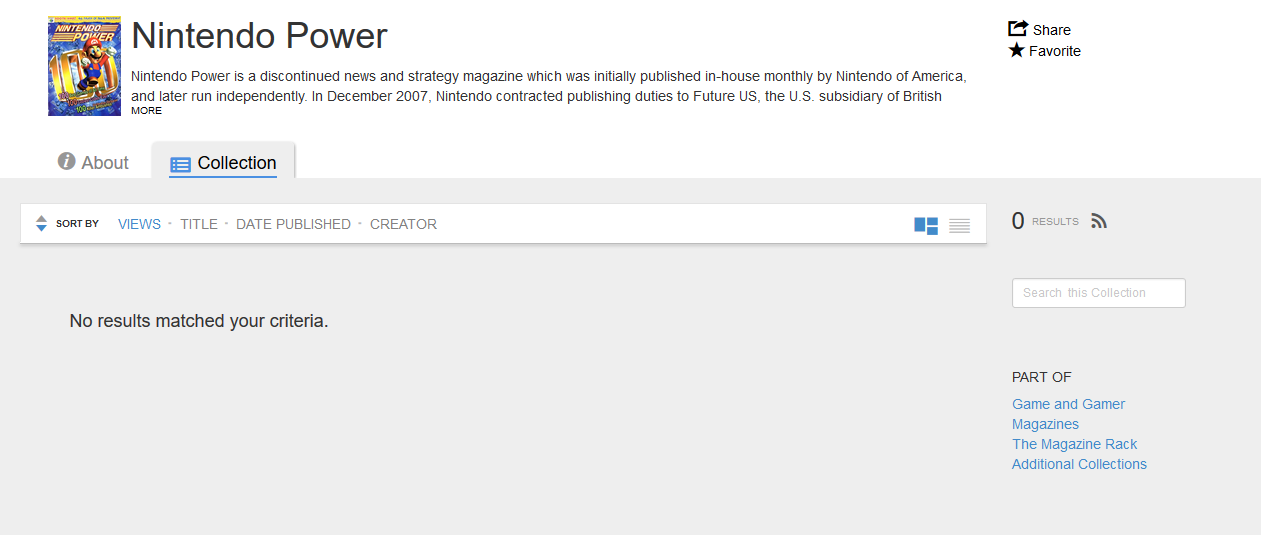 A few days ago, the internet went into shock when it turned out that a huge collection of Nintendo Power magazines were added to the Internet Archive. Just go to a link, click collection and read full magazines to your heart's content! It was so easy and convenient it sounded too good to be true.
And unfortunately… yes it was. As of today, the Internet Archive has removed the Nintendo Power collection from its site. So whereas once you'd get whole magazines, now you just get a blank search page instead. See for yourself: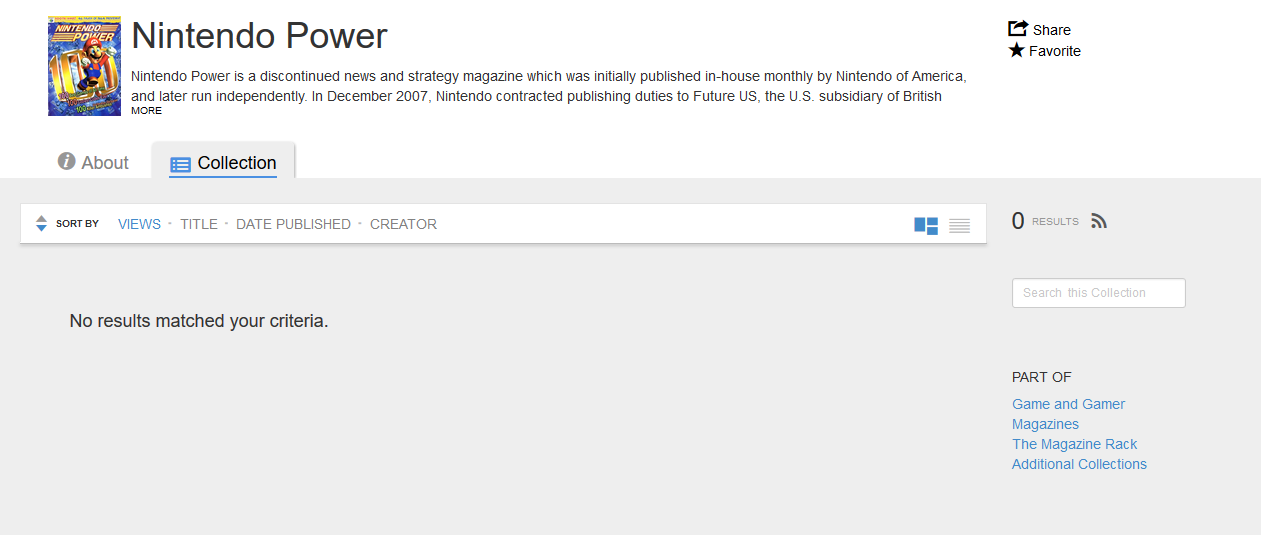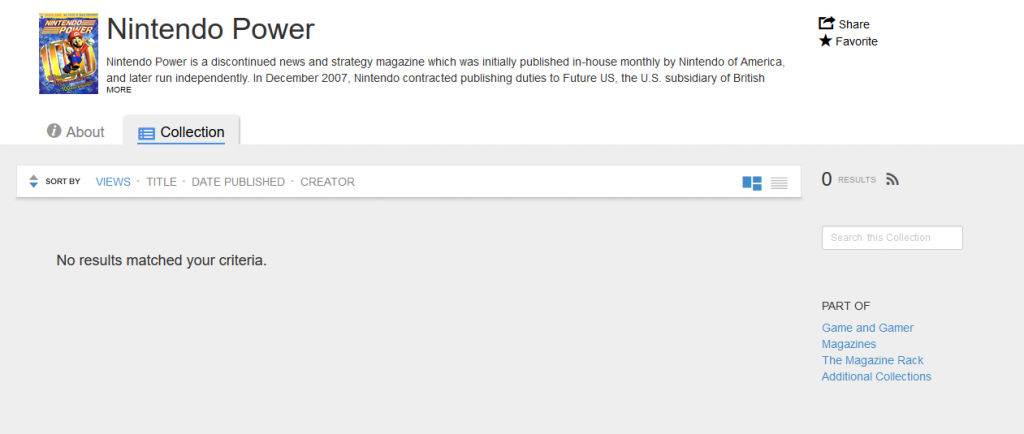 It didn't used to say 'no results'…
So what's the reason? Well, probably something copyright related. It's pretty questionable whether the uploader had permission to post them there. As a result, someone from Nintendo or Future Publishing probably took it down after getting wind of it.
Still, look on the bright side. It's not like that was the only place said magazines were uploaded. Just look up 'old video game magazines' and you'll find tons of sites with archives like this. Their legality is definitely questionable, but hey, so was the collection on Archive.org too.
Either way, you won't be reading Nintendo Power on the Internet Archive any more. It's unfortunate, but it's not exactly unexpected.