Legendary Pictures Gets Pokemon Movie Rights, Detective Pikachu Movie in the Works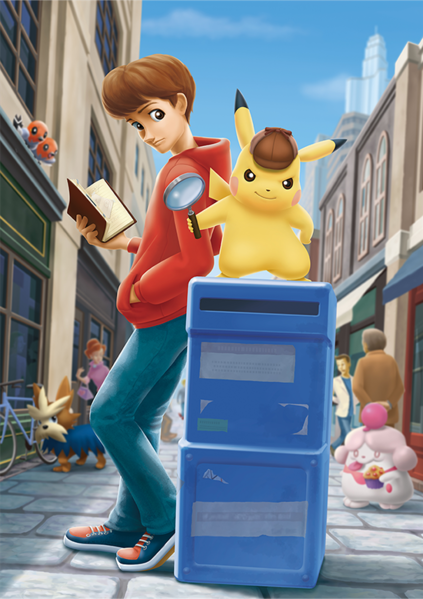 Yes, a live action Pokemon movie is finally happened. Legendary Pictures and the Pokemon Company have announced a film based on Detective Pikachu is going to begin production in 2017.
It's been planned for a while now (talk of negotiations was rife back in April), but now it's actually been confirmed as happening.
Above: A trailer for Detective Pikachu
However, there's still one question that remains here.
Why Detective Pikachu?
Because at the moment, it seems like a strange choice for a Pokemon movie. I mean sure, it's somewhat recent. But it's a little known spinoff that's only been released in Japan and has very little to do with the main series. Most people have no idea what the game is.
So why did Legendary Pictures choose it?
Well, there are a few theories here.
One is that it's a bit safer on the special effects budget, since the game focuses less on Pokemon battles and more on solving traditional mysteries. Which is a reasonable assumption. I mean, Pokemon battles seem like the kind of thing that's a lot easier/cheaper t do in animated form than through CGI and live action.
Above: Some Detective Pikachu gameplay. Courtesy of AbdallahSmash026.
There's also the possibility it's a bit 'safer' than trying to adapt the main series, especially for a first film. If a movie based on Detective Pikachu bombs hard, no one will really care too much. But if a big budget Pokemon movie based on the main series is a huge failure? Then the Pokemon Company might be a bit more sceptical of licensing out their IPs for projects like this.
And there's also the additional possibility that it was chosen specifically to tie into an English release of the game. Cause it's pretty clear the game is getting one now, and likely timed to coincide with the movie.
But this all speculation. What we do know however is that a live action Pokemon film is now a real thing, that it's based on Detective Pikachu and that it'll start production in 2017.
What do you think about a live action Detective Pikachu film?