Happy Birthday Tatsumi Kimishima!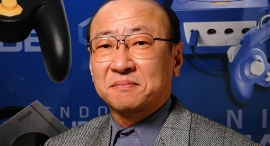 Nintendo's CEO is now 66 years old! Born in 1950 and working with Nintendo since 2000, he's been Pokemon USA president, Nintendo of America president and managing director of Nintendo Co Ltd before getting his current role. Mr Kimishima's resume is quite the impressive one, isn't it?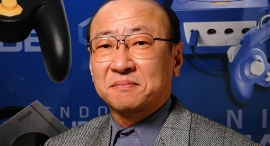 Above: Tatsumi Kimishima. Presumably back when he was at Nintendo of America
So wish him a happy birthday folks. Taking the reigns from Iwata is a difficult job, and it's even harder in todays economic climate. Being suddenly promoted to CEO while the Wii U struggles and Nintendo loses its relevance is quite the challenge! So it's good to see he's turning things around.
Have a happy birthday Kimishima!