Gaming Reinvented Has Now Launched!
Well, it's been a while coming. We switched over from Nintendo 3DS Daily to Gaming Reinvented in 2015. We started adding more features to the site in 2016.
But now, it's finally happened. Gaming Reinvented has gone live, and the site is starting up as its own business!
So what's new on the site then?
Well for starters, our subscription system is now up and running. Only through PayPal so far, but we hope to get it working with Stripe and other systems in the near future.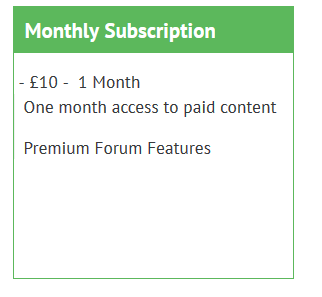 Above: A monthly subscription from the list
Either way, for just $10 per month, you get access to all kinds of subscriber only articles and features relating to video games. Early looks at new titles, in depth editorials about game design and the industry, miscellaneous pieces about games in general; there's lots here, and there will be even more in the foreseeable future.
In addition to this, we also now have a user submitted content system.
What does that mean?
Well in short, it means you can register and post your own articles and reviews on the site. Got a game you really want to see reviewed? Have some interesting thoughts about the industry and what's going on at the moment (like the Counter Strike gambling fiasco)? Got an exclusive interview with someone in the industry?
If so, then you're in luck. Just sign up to the site and post your work to your heart's content. It's all free, and we do not remove content on political grounds. Interviews, reviews and guides are supported along normal articles.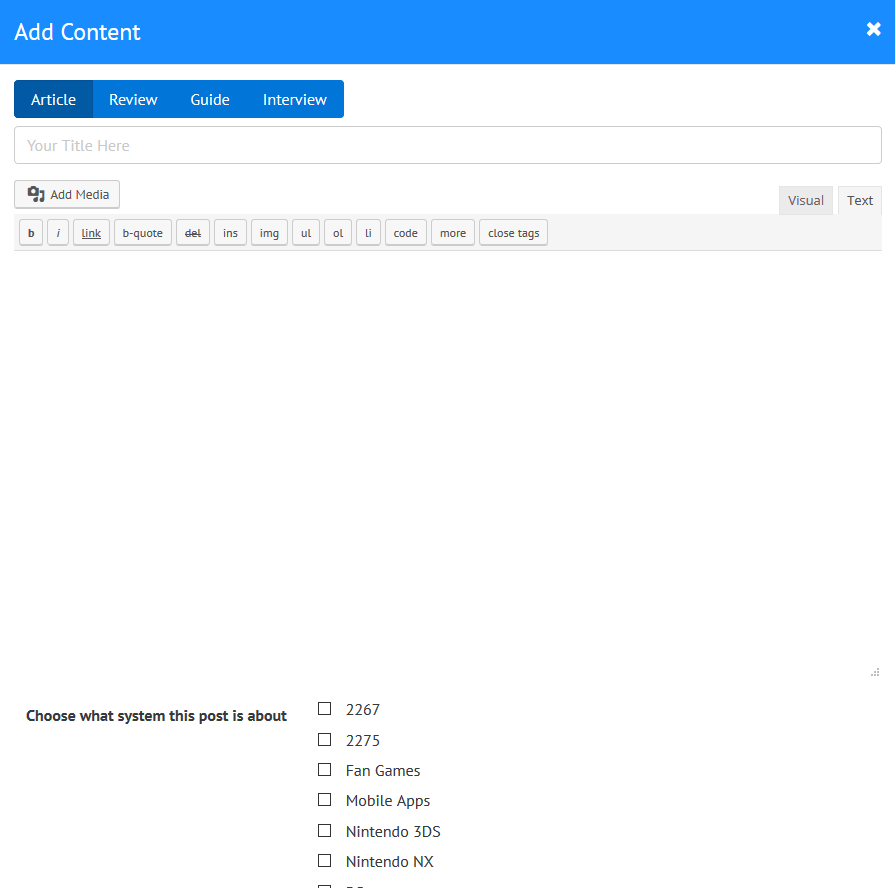 Above: Part of the 'add new post' form
Oh, and if it's a live event you want to cover? That's fine too. Make a normal post, select the option for a liveblog and you get a liveblog for that post. This lets you add updates from the frontend and them show up immediately.


Above: An example liveblog
What's more, you can also get paid for your articles. Just enter in your Adsense ID, and most of the revenue on your article will go straight to your Adsense account. You can also chose to make your content subscriber only. And in the future, this will also let you take a cut of the viewer's subscription fee. So if they read your article and sign up, you'll be able to get 20% of their registration payment too.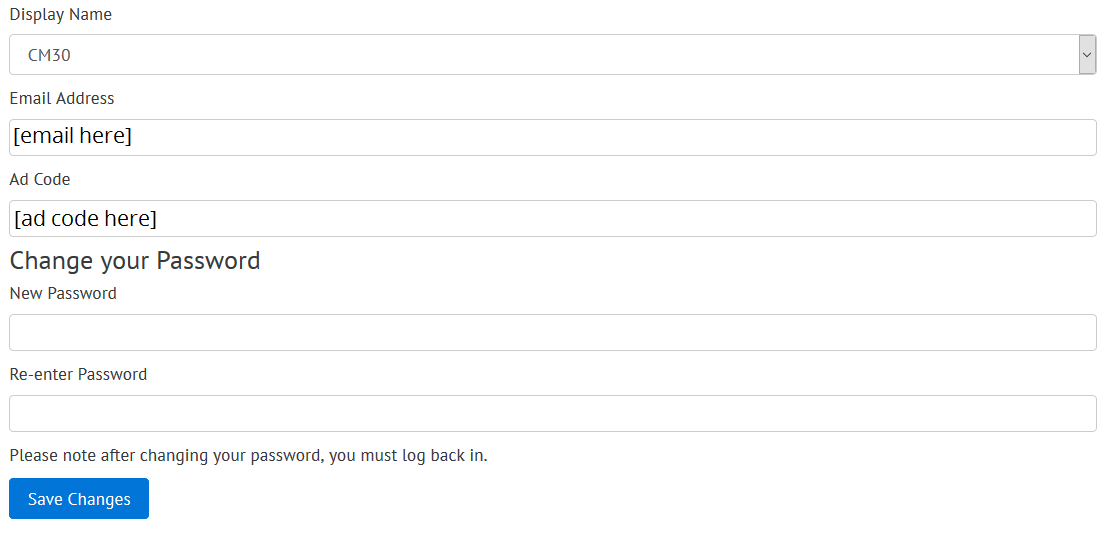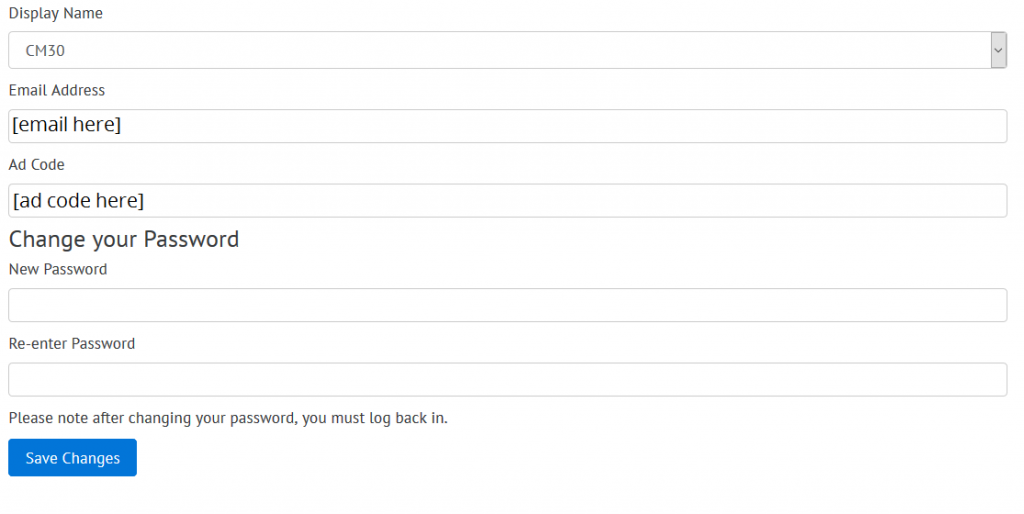 So those are the new features on Gaming Reinvented. Why are they implemented?
Well for subscriptions, it's because ad supported journalism is becoming seriously unprofitable. Remember, AdBlock numbers are up significantly in the last few years, with around 55% of gaming site visitors not viewing any ads because of it.
That's not sustainable. Gaming sites can't survive on nothing.
Hence the subscriptions. We could use Patreon, sure. But what is Patreon really? A middleman for a subscription system. Well, it is for most people that use it anyway.
ANd why have user submitted articles?
As a way of avoiding bias and building trust among our readers. Because in recent times, people don't generally trust journalists or the media. In 2015, Gallup reported than only 40% of Americans had a great deal of trust in the media (36% of those under 50). Another report (from the American Press Institute) said that 6% of Americans greatly trust the press. Which by comparison, is only 2% more than trust the US Congress!
This is partly down to opinion and social class differences. More people in the media skew to the left of the political spectrum. More writers are from wealthy backgrounds. There is a feeling (among all sides) that the media is an elite that's out of touch with them. A feeling that social media filter bubbles are only making worse.
So to stop this, we allow anyone to contribute. To help make a site where different takes on gaming related issues are accepted rather than shot down in flames.
We also aim to fix problems relating to writers and video makers not disclosing conflicts of interest. Because as you've seen with the CS:GO Lotto fiasco, the gaming world has a big problem with people trying to trick their audience. They received review copies and not disclose it. They have personal dealings with a company or indie dev and don't disclose it. And as in that case, they own gambling sites and pretend to be their own customers.
As a response to this, all content creators on Gaming Reinvented have to disclose any conflicts of interests up front. These are displayed in an alert box, like this:


Above: An example disclaimer
And if a user thinks they can cheat this?
Well, they get suspended the minute they're found out, no exceptions. Ads on all their articles will also be deactivated, cutting out much of their income. Hopefully that encourages a bit more honesty here.
Either way, Gaming Reinvented is now live, and we hope the community can make it the truly great gaming site and media platform this industry so desperately needs. Sign up today and tell us what you think!